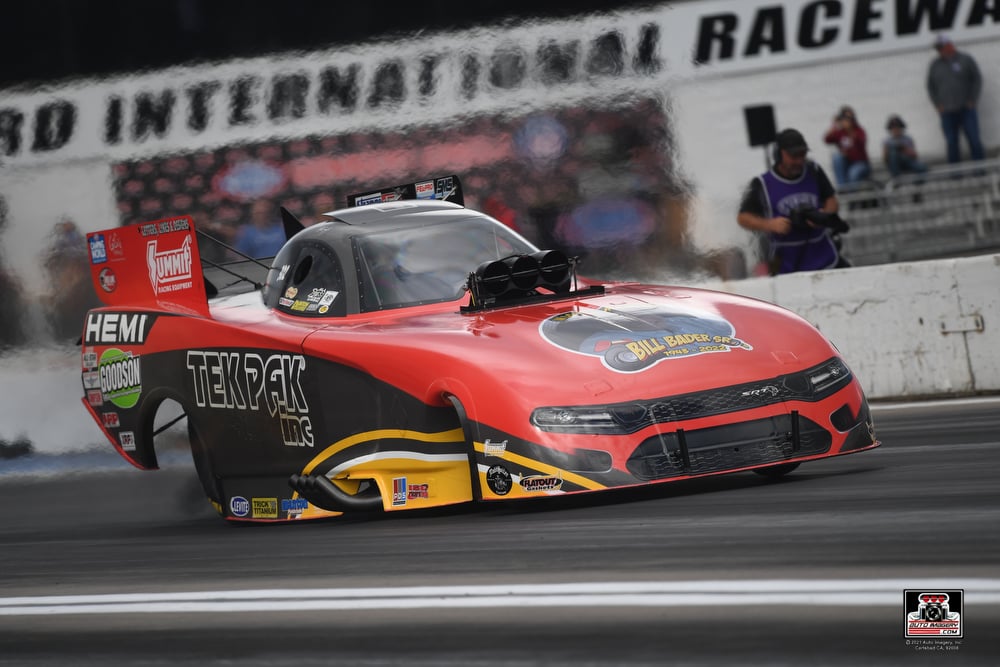 Tek Pak Goes Racing ...
Tek Pak was founded over three decades ago with one ultimate goal: to be the fastest in the thermoforming industry when it comes to prototype tooling and carrier tape production. Since then, Tek Pak has continued to expand and improve all thermoforming solutions across many industries, garnering a competitive edge in quality and speed. Being able to make a high-quality, ultra-precise product or service is one thing; but to offer it at a remarkable speed takes things to the next level. This is the genesis of Tony's drive and desire to apply parallels between his business innovation and love of racing and become the best and fastest in both.
Who's Driving?
Born in July of 1959, Dale Creasy Jr. has been the Tek Pak Inc., Nitro Funny Car driver for 27 years since he took over for his father, Dale Creasy Sr. Dale's impressive record over the years includes an all-time career-best run of 3.960 seconds, achieving a speed of 327.42 miles per hour. Learn more about Dale and the Creasy Family Motorsports Racing Team.
Learn More About Creasy Family Motorsports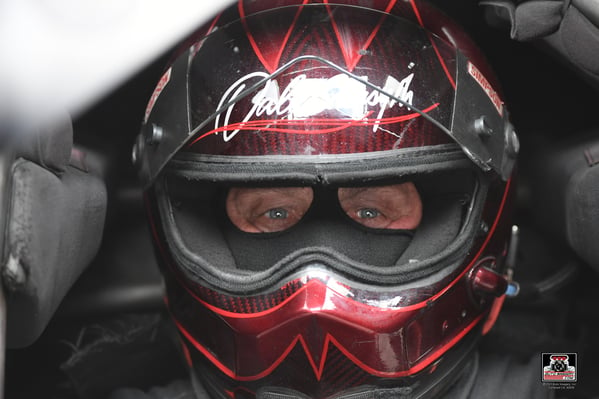 Join Us on the Track
It's racing season, and Tek Pak is excited to be back out on the track for another year. Whether you are an avid drag racing enthusiast, or just now developing an interest in motorsports, we would love for you to join us on the track both in person or from the comfort of your home. The National Hot Rod Association (NHRA) has published the official race schedule on its website; take a look so you know when we will be racing next.
Check Out the Race Schedule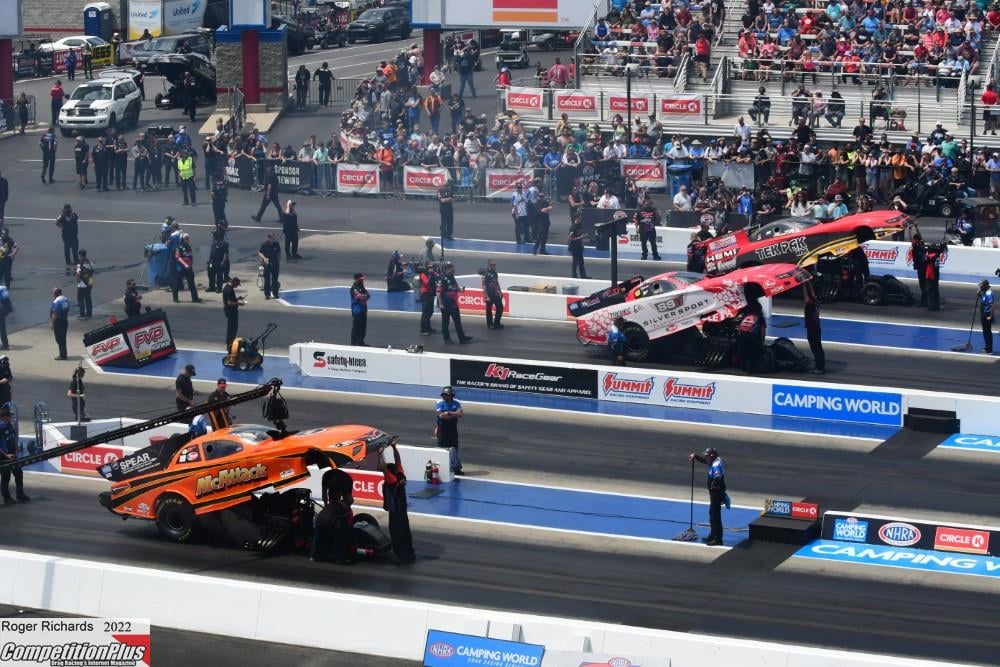 What Racing Means to Tek Pak Founder Tony Beyer
Tony Beyer, President and Founder of Tek Pak, saw racing and his business in a very similar way. At the starting line, everyone is equal, and anyone can win. It ultimately comes down to how well you know your machine and the mentality that gives you a competitive edge. This form of thinking is exactly what helped Tek Pak become so successful in the thermoforming and manufacturing industry.

Tony and the Tek Pak team got into Nitro Funny Car racing in 1996 when Tony met Dale Creasy, Sr., forging a connection that eventually became a long-lasting sponsorship and friendship that stands today. Why Nitro Funny Car Racing? To Tony, it is the most exciting and unpredictable form of drag racing there is. The unpredictable nature of Nitro Funny Car racing provides a brief respite for Tony, allowing him to occasionally take his mind off of the day-to-day business while, at the same time, helping him find new ways for Tek Pak to improve quality and improve production speed even further. As Elon Musk once said … "I don't spend my time pontificating about high-concept things; I spend my time-solving engineering and manufacturing problems." The same is true for Tony and the Tek Pak team. The quote from Elon Musk rings true both on and off the race track for Tony. Finding new and innovative ways to stay inspired, continuing to move the business forward, and creating unique and fast solutions for clients is a crucial component of Tek Pak's success.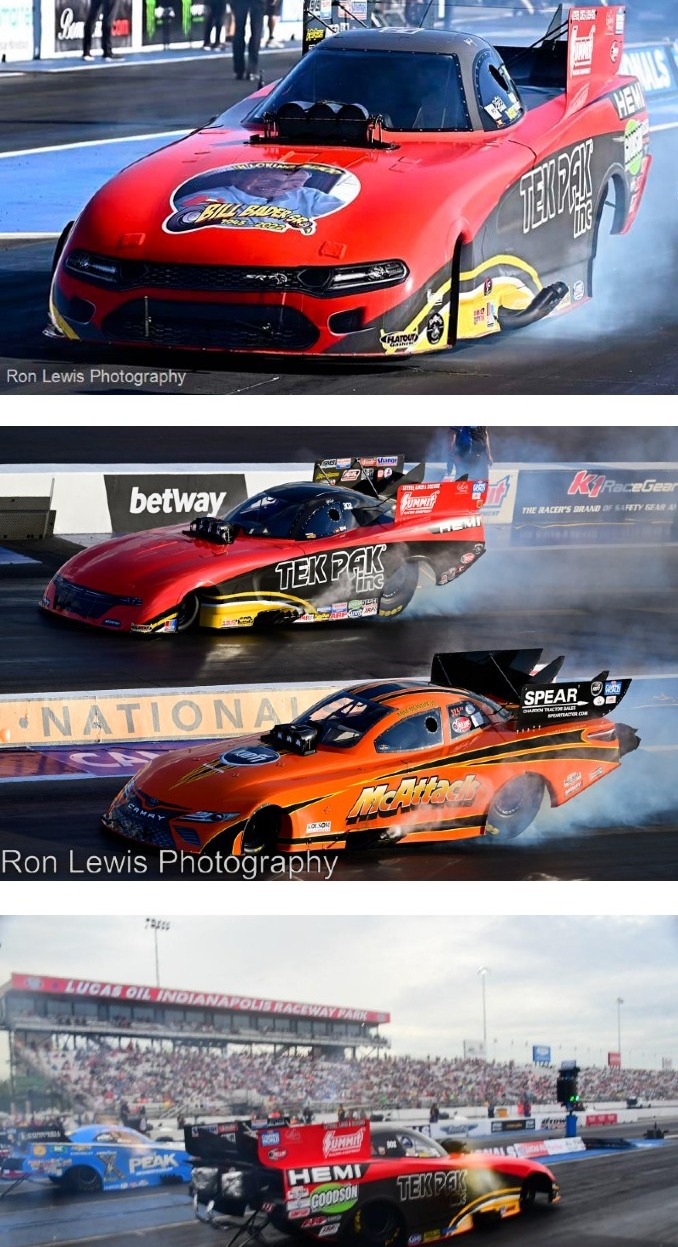 Want to Talk?
Our knowledgeable staff is available to answer your technical questions, provide quotes, and coordinate your designs with our engineering staff. Please call us at: (630) 406-0560, or if you like please fill out the form on this page.