Exceptional Services
As a leader in our industry, we are proud of the awards and recognition we have earned from premier business and industry associations, regulatory bodies, our local community, civic organizations, and clients for our work and exceptional services. We are especially proud of the recognition we have received for our health and safety programs, as well as our culture and social responsibility efforts in recent years, including a 2023 VIA Spark Award for culture, innovation, operational excellence, social responsibility, and workforce development excellence.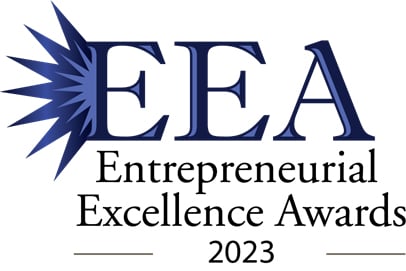 Daily Herald Suburban Business' Diversity in Business Award
We're excited to share Tek Pak, Inc. has been selected as a 2023 Honoree of The Daily Herald Suburban Business' Diversity in Business Awards! The Diversity in Business Awards is presented by The Daily Herald Suburban Business and honors businesses and organizations who have shown exceptional commitment to promoting practices that advance diversity and inclusion in the workplace, in business leadership, and who bolster equality across all areas of diversity; including age, disability, gender, sexual orientation, race, and religion. There are 13 organizations being honored in this year's class.
More Info
Sustainability Recognition
We're excited to share that Tek Pak, Inc. President and CEO Tony Beyer has been selected for Crain's Chicago Business' 2023 Notable Leaders in Sustainability, recognizing top sustainability leaders in the Chicagoland area! Crain's Chicago Business' Notable Leaders in Business' highlights individuals who manage, mentor, innovate, and give back; they are recognized for their accomplishments at their companies, in their industries, and in the communities where they live.
More Info

2023 Valley Industrial Association Spark Award
Tek Pak has been honored by the Valley Industrial Association (VIA) with a 2023 Spark Award for Safety. This is the third consecutive year that Tek Pak has been presented with this award. The VIA Spark Awards honors its members for their commitment to Culture, Innovation, Operational Excellence, Safety, Social Responsibility, and Workforce Development excellence.
View Press Release