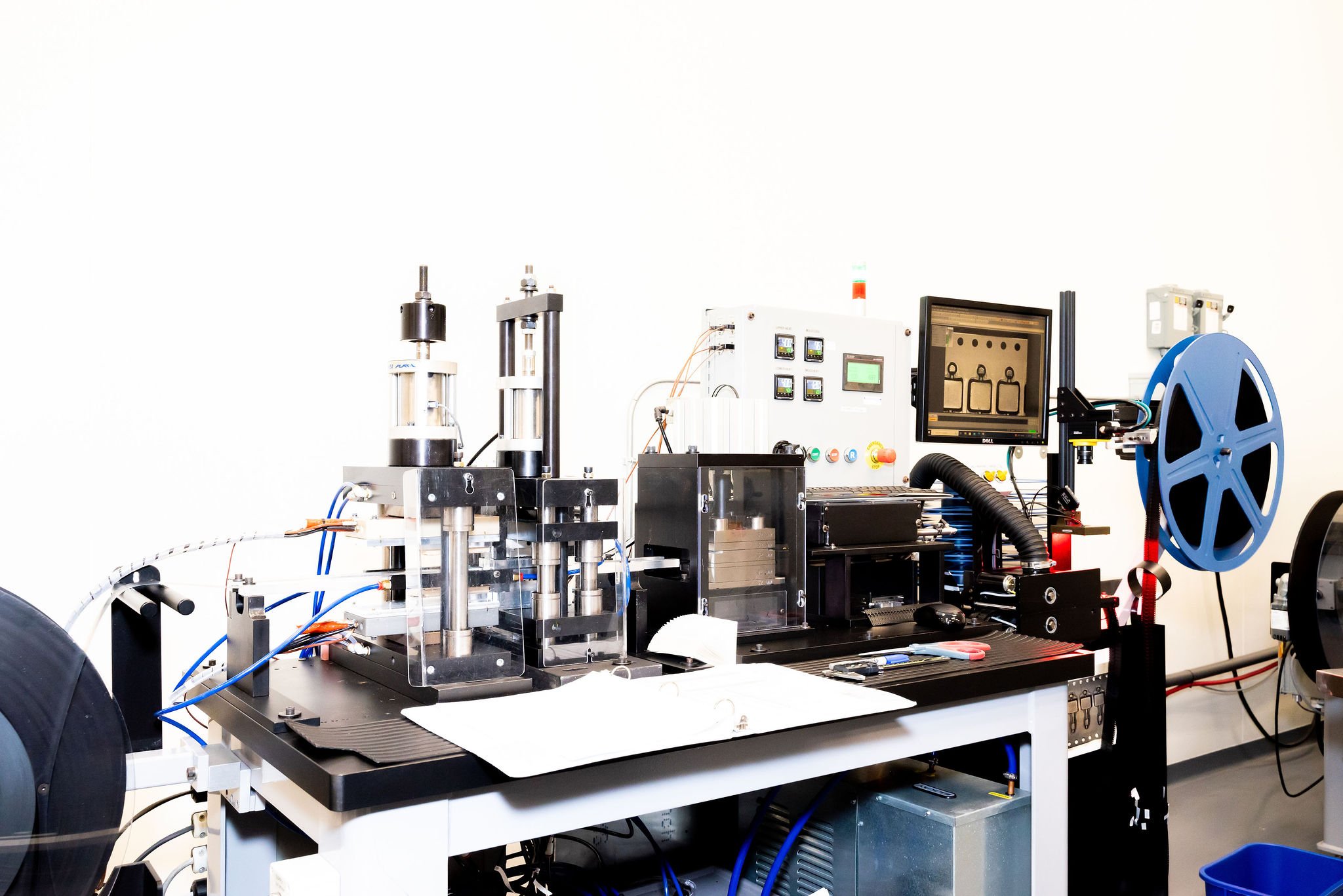 Vision & Mission Statements
Our Mission: Provide to the light gauge thermoform, molded fiber, and carrier tape packaging market a one-stop-shop, extending from a design concept through prototype formed parts, to production level pilot runs, to emulation of mass quantity production in the millions of formed parts, all in house. Our Vision: To build and maintain leadership as a provider of the most comprehensive, high-quality, and fastest thermoforming development system in the world.
Our 30th Year in Business
We're thrilled to be celebrating our 30th year in business. We look forward to our next 30-years of innovation, in celebration of our people, products, and unprecedented performance. Throughout the years, building mutually beneficial relationships with our suppliers through our unique supplier relationship management (SRM) system and providing our clients and customers with turnkey thermoforming solutions remains one of our top priorities.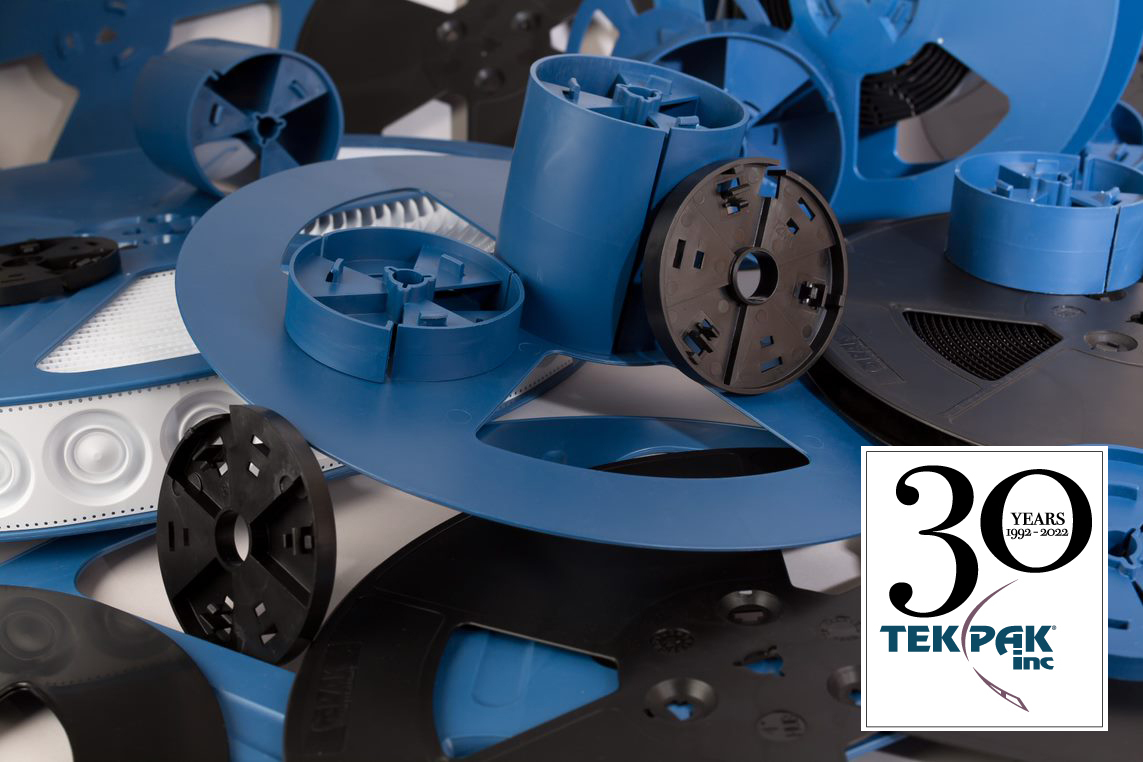 Founding of Tek Pak
Tek Pak was founded in 1992 by executives from the thermoforming industry to produce specialized electronics packaging known as carrier tape. Tek Pak's first carrier tape-producing machine was built in the home garage of one of the partners. Shortly thereafter, Tek Pak moved into its current facility in Batavia, IL, and began shipping its products locally. In 1996, Tek Pak introduced the industry-changing 72-hour prototyping service for carrier tape, which opened opportunities around the world. By providing new carrier tape designs quickly to the burgeoning electronics and telecommunications markets, Tek Pak became known as the company that provides high-quality custom carrier tapes rapidly.
It was indeed a heady time for Tek Pak in the 1990s with the company experiencing double-digit growth year after year. Tek Pak was producing custom carrier tape for end-users like Motorola and Ericsson and shipping significant amounts of carrier tape to Asia as well. By 1997, 30% of Tek Pak's business was export and Tek Pak won an SBA Exporter of the Year Award for that achievement. In 1999 Tek Pak was awarded U.S. Patent# 6,003,676 for the NITRO® brand of carrier tape. Tek Pak's manufacturing plant in Lindesberg, Sweden opened in 1999 to serve the European telecommunication market.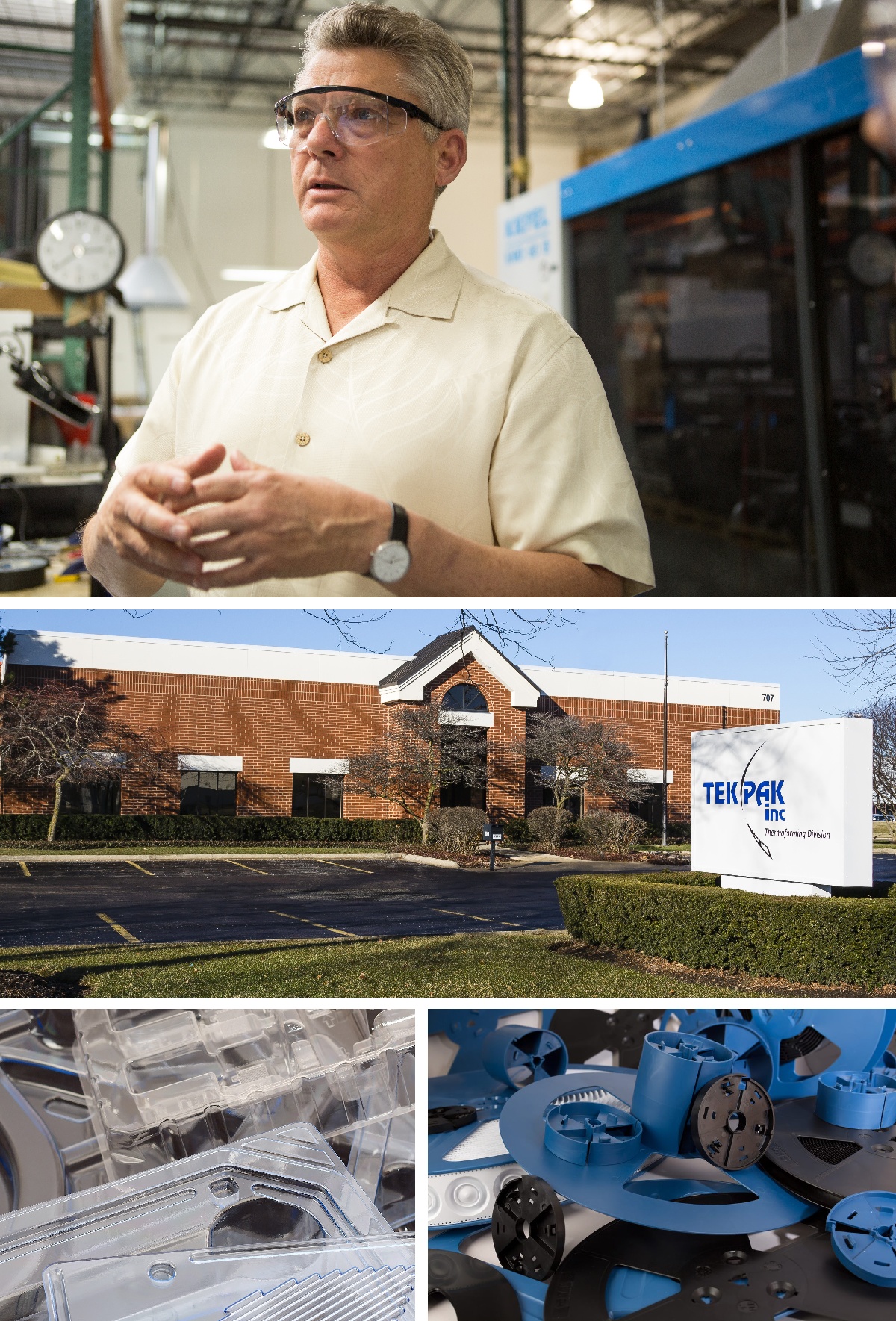 Expansion of Tek Pak
By 2000, Tek Pak had expanded to over 110 employees and $10MM in annual sales. Late in 2000, the triple play of the dot-com bust, the Y2K bubble, and the restructuring of the telecommunications market combined with the migration of electronics manufacturers to Asia resulted in a significant reduction in Tek Pak's business in the US and Europe. The early 2000's for Tek Pak was a time of restructuring and diversification. Tek Pak expanded the tooling department and began offering prototype and production tooling to the general thermoforming market with a concentration on prototype medical device packaging. Tek Pak also began offering precision thermoformed plastic components for the electronics industry. By mid-decade, Tek Pak had changed the product mix from 95% carrier tape to 50% carrier tape sales, and successfully weathered the worldwide transformation of the electronics supply chain. In 2005 Tek Pak obtained ISO 9001 Certification and installed our first laser trimmer in 2007.
Tek Pak is aligned to be a design and development-centric organization with a great depth of knowledge and plastic forming expertise that can design and develop intricate packages as well as functional parts. With space at the Batavia facility outgrown to support new product lines, Tek Pak acquired a new facility in 2008 for product development and new product manufacturing in St. Charles, IL. Operations at this facility include development work for advancements in thermoforming of flexible films and other exotic plastics from 2 – 90 mil -- from very thin to layered materials, engineered resins to commodity resins, commodity resins, and high temp materials including Ultem and polycarbonate. The facility was also equipped with high-tech equipment to run high performances films.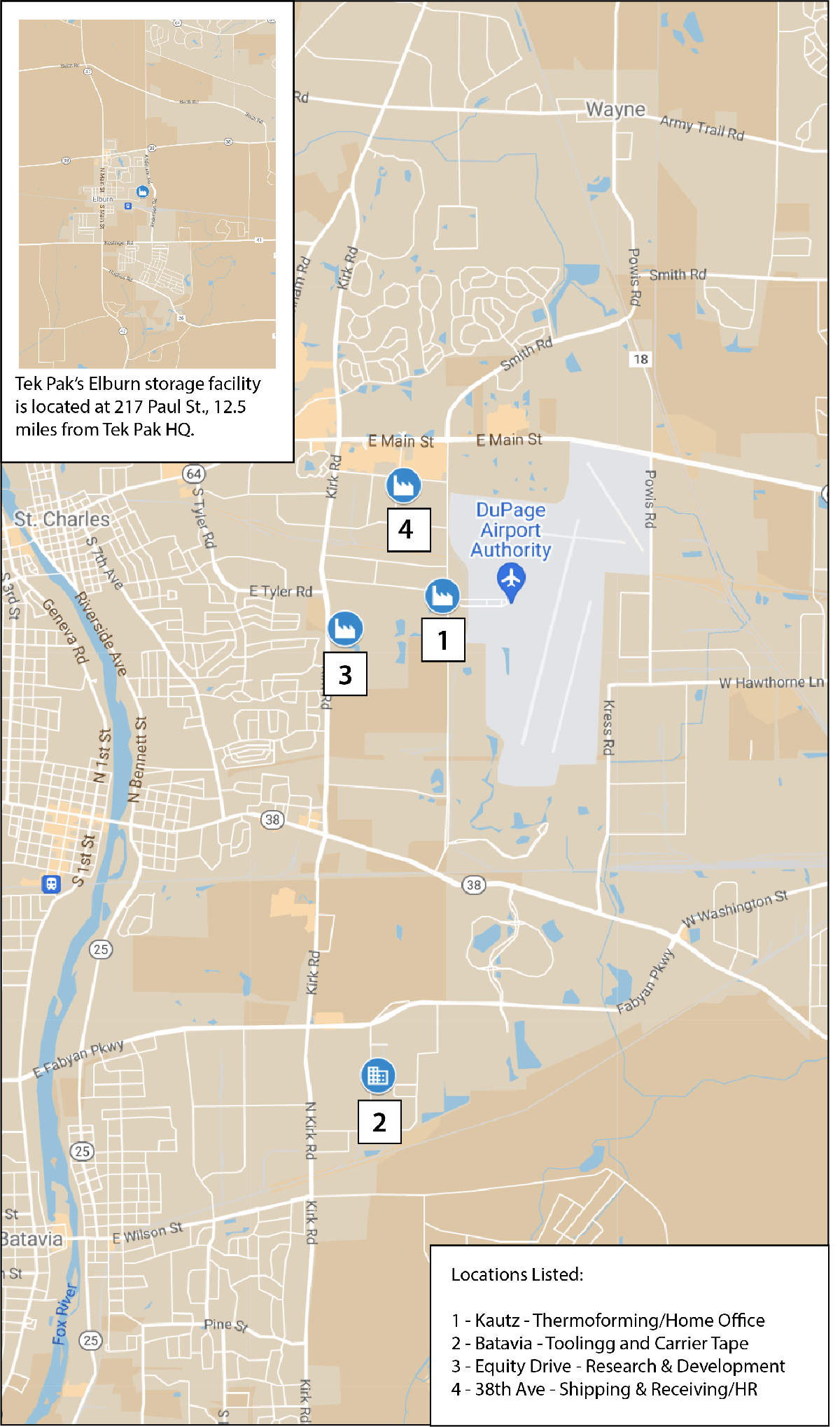 Modern Tek Pak
In 2009, as part of Tek Pak's globalization efforts, Tek Pak became the exclusive North American distributor for Singapore-based C-Pak, the largest carrier tape manufacturer in the world, and opened a distribution center in San Jose, CA to support that alliance. Also, in 2009, the 2nd largest domestic producer of carrier tape had ceased all manufacturing operations in the US, leaving Tek Pak as the largest manufacturer of carrier tape in North America and well-positioned to capture additional market share.
Markets and product lines continued to expand and in 2012, Tek Pak purchased its first Kiefel thermoformer. In 2014, it received ISO 13485 certification, and in 2017 added its 12th CNC and celebrated 25 years in the thermoforming industry under the Tek Pak brand. Through the use of a circular economy production method, Tek Pak remains steadfast in its commitment to sustainability.
To meet the demands of the expanding healthcare markets in thermoform packaging, Tek Pak continued its growth and penetration into new and expanding markets. In 2018, the company expanded its operations to add a third 34,000 square feet manufacturing facility in St Charles, IL. It installed a 2nd Kiefel and relocated all thermoform operations under one roof to focus on the thermoform division as a business unit.
In 2018, Tek Pak, Inc. an award-winning company, remains a closely held private corporation with 3 facilities in the western Chicago suburbs, and a distribution center in Silicon Valley. Tek Pak is proud to offer over 100 employees, good jobs in the US manufacturing sector. With over $16MM in total annual sales, Tek Pak continues to export to 15+ countries worldwide, and to customers primarily in the electronics and healthcare markets. The story doesn't end there; Tek Pak is constantly making continuous improvements to their business, and looks forward to continuing to serve their clients and customers.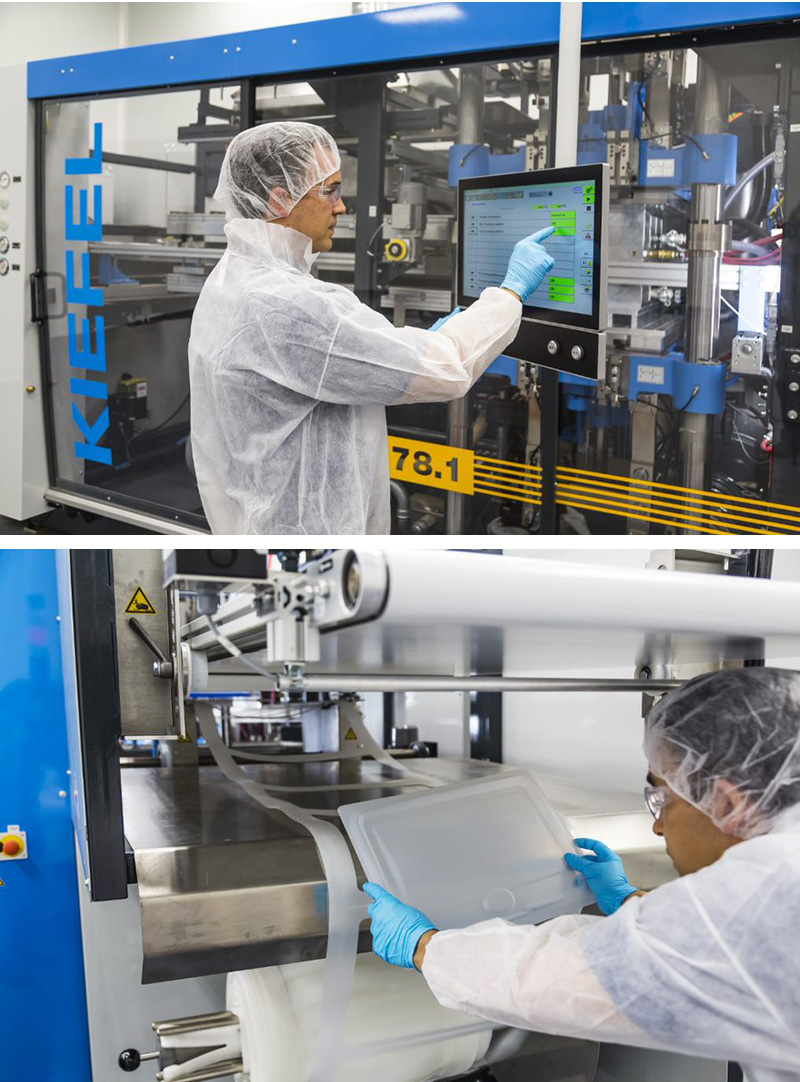 Do You Support Diversity?
Are you interested in becoming part of the Diversity 2025 vendor project for Tek Pak? Diversity is felt to include all similarities and differences we each possess based on, but not limited to, the characteristics we were born with, experiences had, and choices made. Tek Pak embraces a working relationship with a multiplicity of vendors and suppliers.
Learn More