Ideal for All Applications
Our lasers are ideal for trimming, cutting, and etching parts with intricate designs that would be too expensive or difficult for mechanical punch tooling, especially for products under development. In many cases, we laser trim prototype parts because it reduces the time and cost involved with trim tooling. We are able to trim and etch formed parts if the contours are not too drastic, so please describe your trimming challenge to us!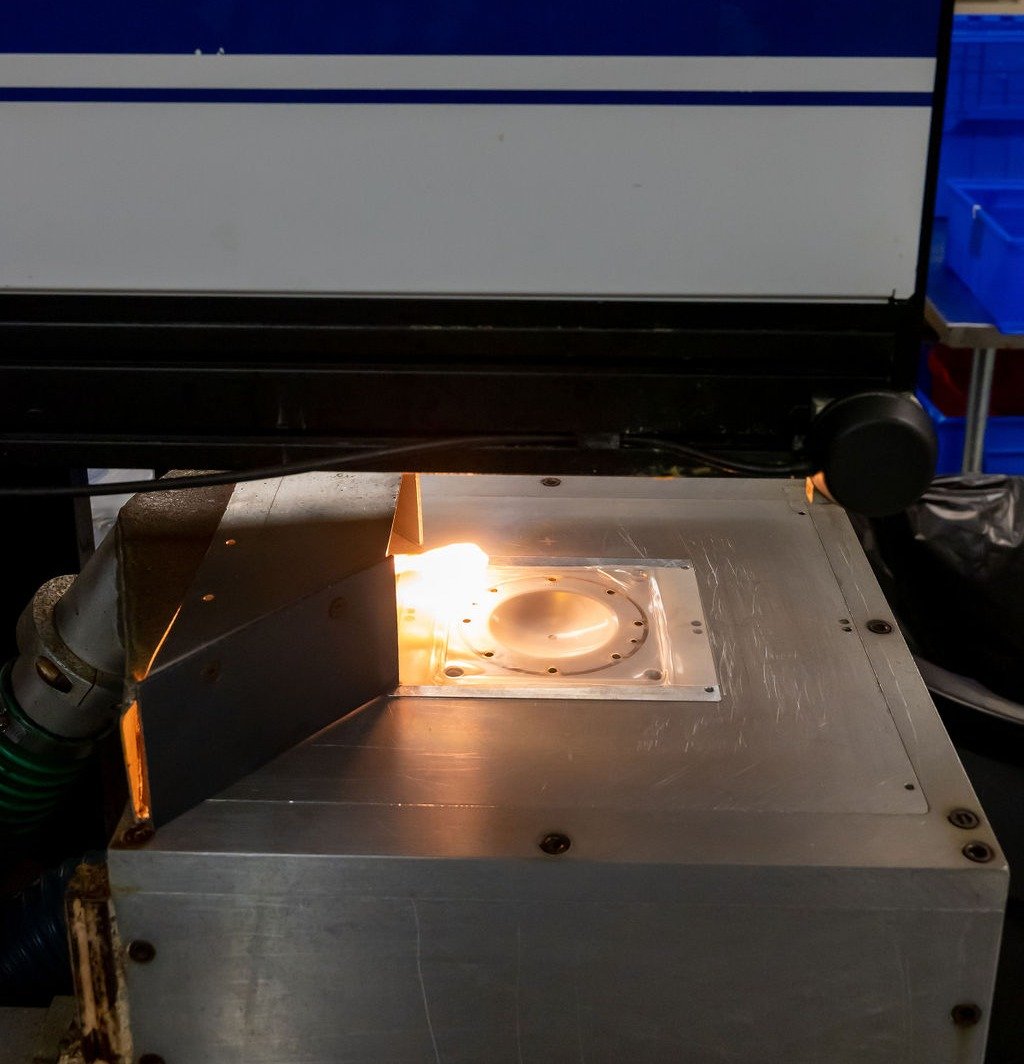 Expert Trimming, Techniques, and Materials
Our Laser Trimming in Action
Laser Trimming Advantages
Eliminates Expensive Cost of Tooling
Design Changes Rapidly Implemented
Intricate Cutting Patterns
Non-Contact
Our process precisely ablates coatings on multi-layer materials without damage to underlying materials.
Fast and Flexible
We have the best solutions for cutting, trimming, and converting your materials and subassemblies into finished parts. We offer quick-turn service, and we use your design or we develop for you. We are perfect for product development and prototyping.
Examples of Parts
We utilize a wide range of parts including plastic thermoforms, gaskets, seals, washers, flexible packaging, stencils, and graphic arts.
Want to Talk?
Our knowledgeable staff is available to answer your technical questions, provide quotes, and coordinate your designs with our engineering staff. Please call us at: (630) 406-0560, or if you like please fill out the form on this page.